Why do thousands of parents love us?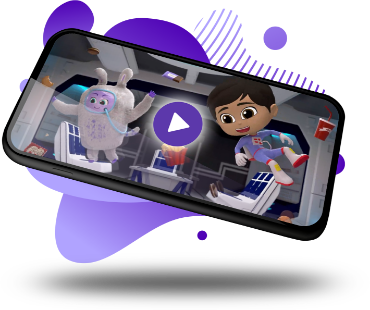 Videos
that captivate your child's imagination
in a never-before-seen way.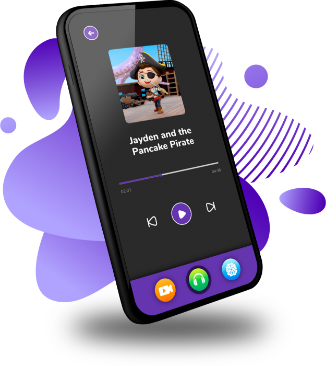 Audiobooks
which boosts confidence by making
them the star of every adventure.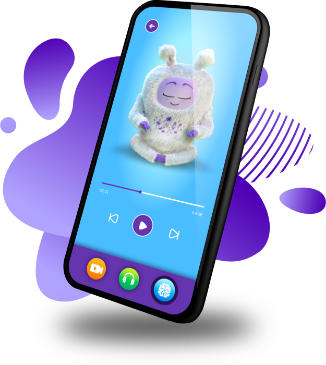 Mindfulness
Meditations & affirmations that
calm the mind & instill positivity.
What does a subscription include?
Personalized video stories, audiobooks, meditations & affirmations all starring your child!
Where do I view & listen to my stories?
All content can be viewed inside our iOS and Android app's
Does every story include my child?
YES! Your child is featured in every story
Can I add more than 1 child?
YES! Up to 3 children can be added under one subscription
Does Whimsifull work on multiple devices?
YES! A single login can be used across multiple devices.
Is Whimsifull available in every country?
YES!
Why is hearing their own name so engaging to children?
We all have the same favorite word. Our name! It's the first word a child often recognized and learns to spell.
Does Whimsifull include a free trial?
YES! 7 Day free trial.
"This is amazing! My daughter had the biggest smile on her face throughout the entire video! She was so excited."
bugsmom313 – App Store Review
The devs care a lot about their customers
I appreciate the customer service and dedication to make sure everyone is happy. Great app and great company.

Lahlahlaliz
App Store Review
LOVE this product!
This is perhaps one of the best things I've ever purchased 🙂 the stories are playful, whimsical and makes everyone smile. Looking forward to my next story 🙂

shmoo111
App Store Review
Love this app!!!!
This is such a wonderful app and my kiddos are obsessed! What really made my family happy is that my children's names (Shabnam and Bellal) were pronounced correctly. We love the characters and the entire vibe on this app!!! Glad we found it.

soraya sarah
App Store Review
So fun!!
I am loving this app. Such a fun and interactive way to have my kiddos enjoy story time. The characters are interesting and well illustrated and the voices really capture my kid's attention. We cannot wait for more stories!

Mrs. Moghis
App Store Review